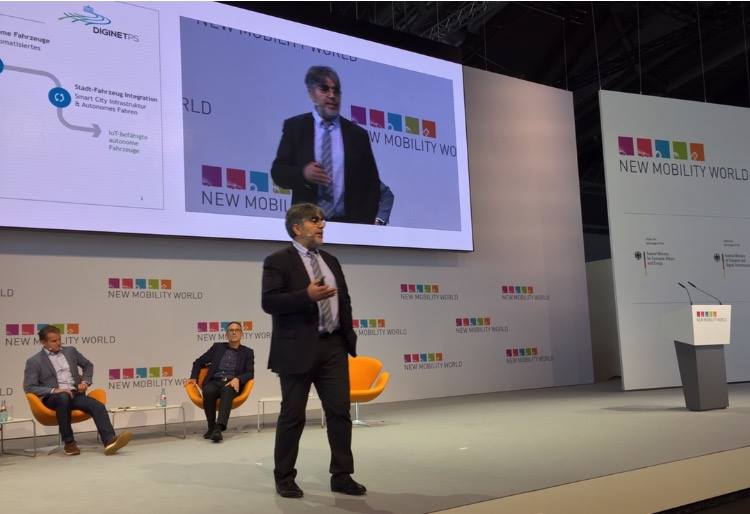 The B2B event 'New Mobility World' on the future of automobility took place at the International Motor Show (IAA) 2017 in Frankfurt am Main from 14 to 17 September.
DIGINET-PS was presented at the event on 16 September 2017. On the panel, Prof. Dr. Sahin Albayrak, DAI Laboratory of the TU Berlin, and Prof. Dr. Andreas Herrmann, Institute for Customer Insight of the University of St. Gallen, and Franz Rother, Editor-in-Chief EDISON, on possible changes in society, brought about by networked driving.
The title of the panel was: "Urban Test Field – Automated and Connected Driving in Berlin and insights into how autonomous mobility will fundamentally change our urban and social environment".