An urban test field in the heart of Berlin for automated and networked driving
Straße des 17. Juni,
from Ernst-Reuter-Platz
to zum Brandenburger Tor
Großer Stern mit Siegessäule
Three lanes in each direction, with road markings
Two multi-lane roundabouts
The square is located on the major east-west axis of Berlin in the Berlin district of Charlottenburg-Wilmersdorf. It is located in the area of Campus Charlottenburg (science location: TU Berlin, University of the Arts, Physikalisch-Technische Bundesanstalt etc.) and in the area of City West.
Five roads lead to the large roundabout:
Straße des 17. Juni
Hardenbergstraße
Marchstraße
Otto-Suhr-Allee
Bismarckstraße
The central island of the roundabout can be reached underground via the underground station. However, most visitors to the middle of the roundabout, which is bypassed by traffic, take the short path across the traffic lanes.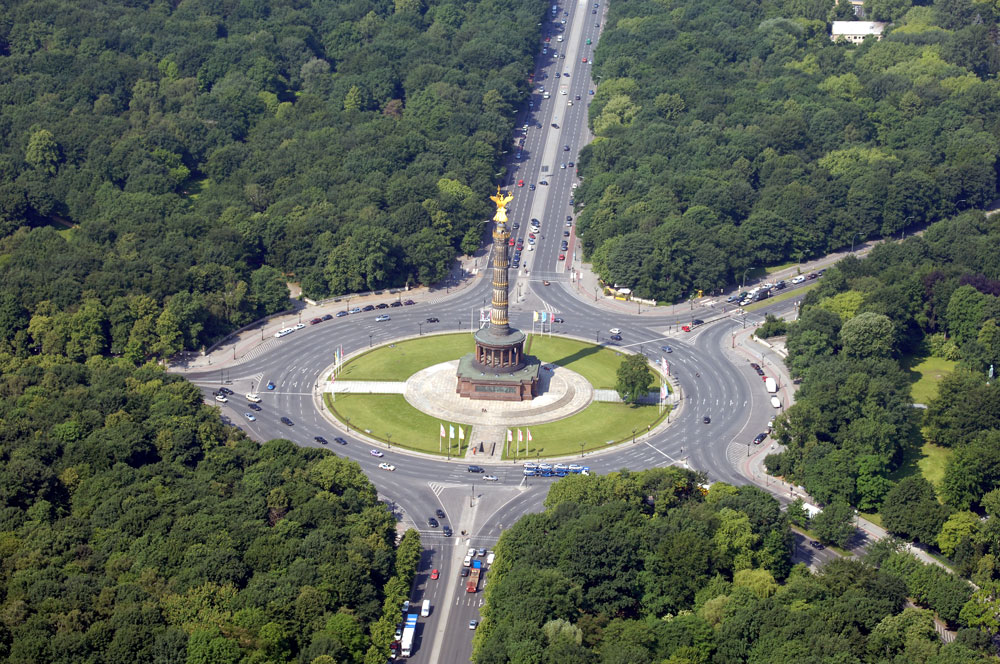 "Großer Stern" is designed as a large multi-lane spiral roundabout, which is used daily by around 180,000 cars.
Several of the city's major traffic axes meet here:
Straße des 17. Juni to the West and East
Altonaer Straße to the northwest
Spreeweg to the northeast
Hofjägerallee to the south
With common control in different topologies for
vehicles
bicycles
pedestrians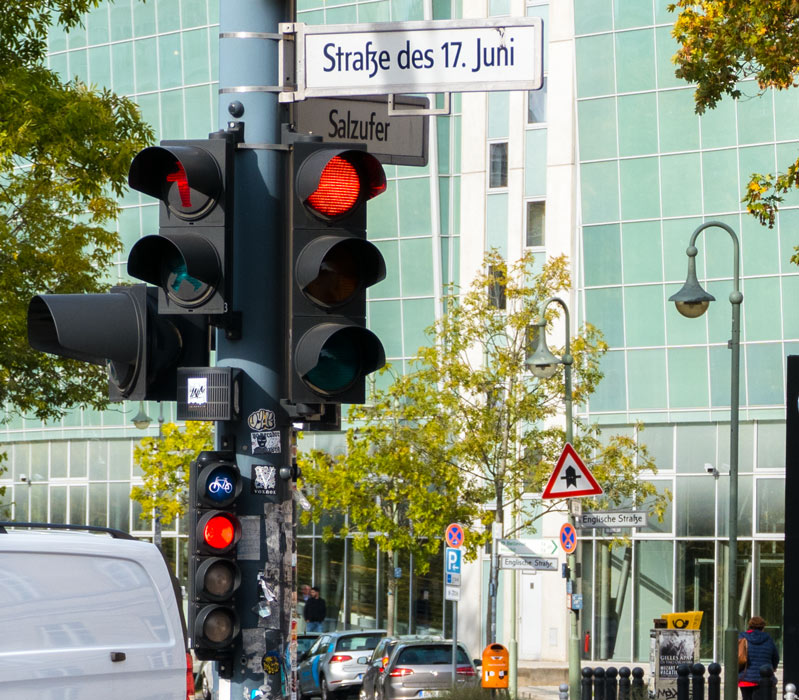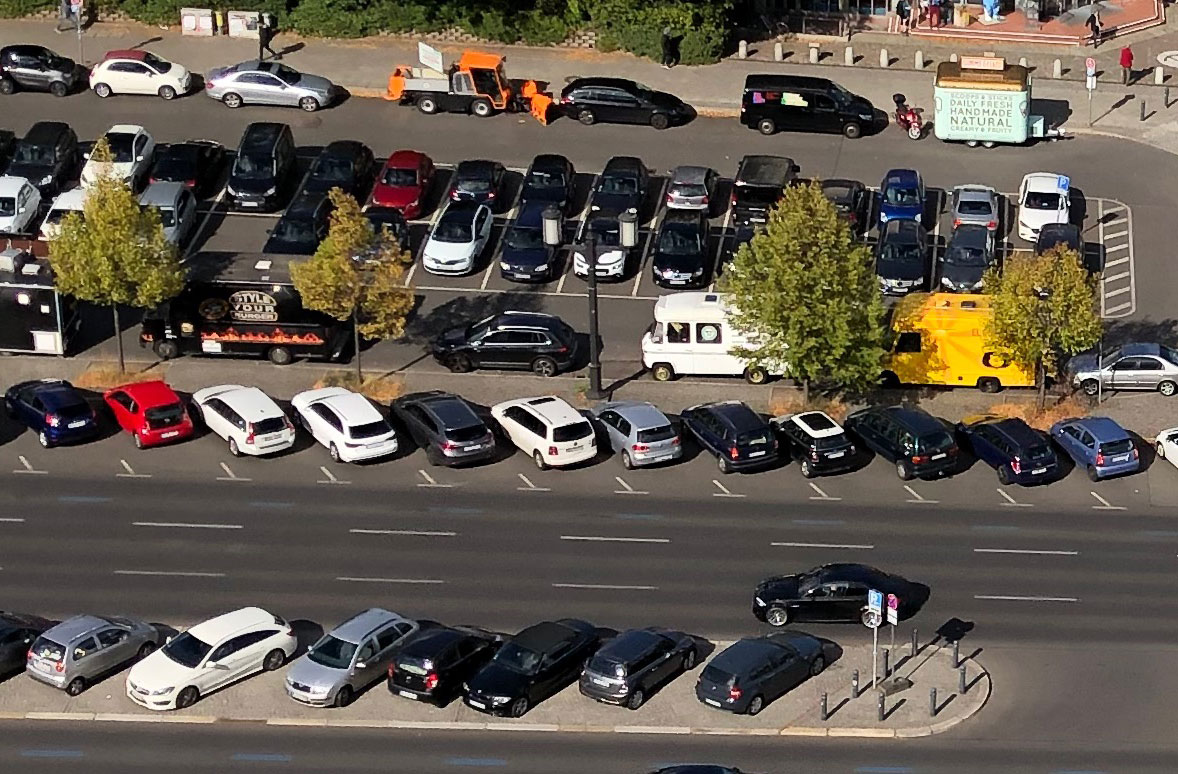 Various parking situations
Marked and unmarked
parallel, transverse and inclined to the roadway
Complex traffic situations
commuter traffic
government convoys
demonstrations
deer pass
party mile
https://www.youtube.com/watch?v=bsfb7dGoTYg&feature=youtu.be